Top Drive Service Loop orders define a successful year for Cable Solutions
Cable Solutions Worldwide has had another successful month with top drive service loop orders coming in from home and overseas. In particular, the company has seen activity in the UK, Europe and Middle-East, with substantial orders being placed, including a power VFD loop order from one of our key Middle East clients, auxiliary, control, power and fluid loop orders ...
---
Supporting our client's land rig project with 15 service loop assemblies
Cable Solutions Worldwide has completed on the manufacture and delivery of 15 service loop assemblies for a client in Europe. Our reputation and speed of service is becoming well known in the marketplace, with drilling companies and operators beginning to take note, and place orders. Graham Ross - Business Development Manager commented ... "Our client's ...
---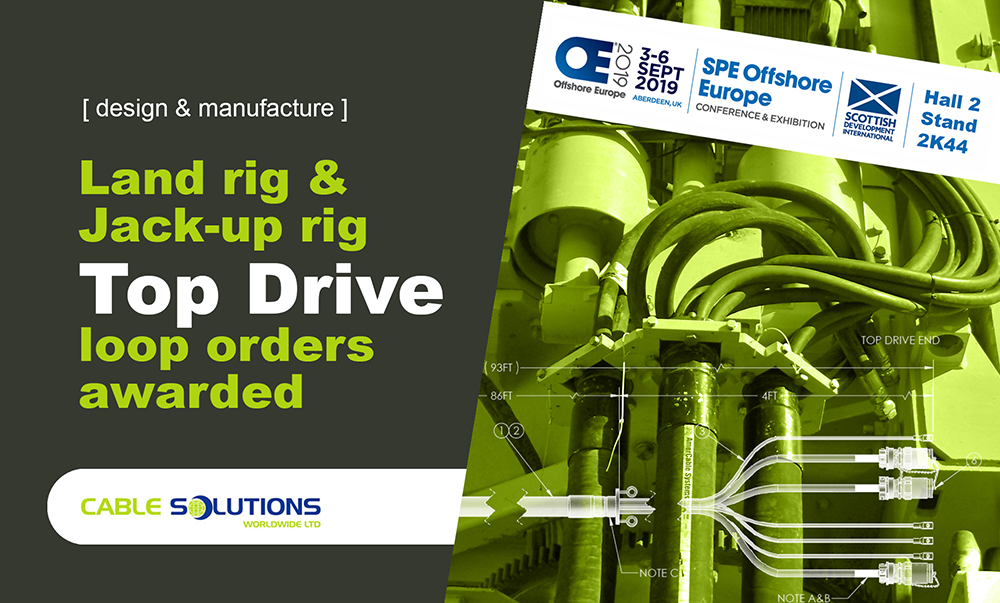 Land rig and Jack-up rig Top Drive Service Loop orders awarded to Cable Solutions Worldwide
Cable Solutions Worldwide has been awarded two Top Drive Service Loop orders from Aberdeen based oil & gas operators. The scope of work will see our team manufacture the loops for specific top drive motors on both Land rigs and Jack-up rigs ...
---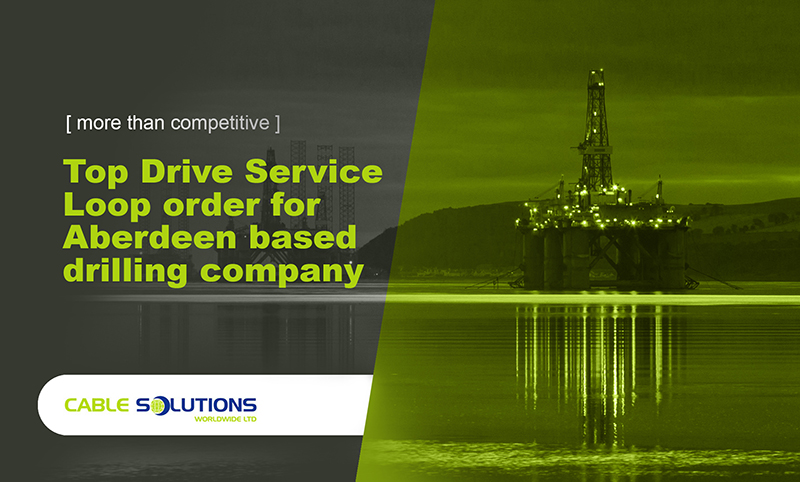 Top Drive Service Loop order for Aberdeen based drilling company
The last quarter has seen more than 100 service loops and cable assemblies leave our production line, and it's no surprise to our hard-working team. Cable Solutions are 'more than competitive', and feedback from customers has suggested that our lead times are better than other manufacturers. Cable Solutions maintain focus on the key factors ...
---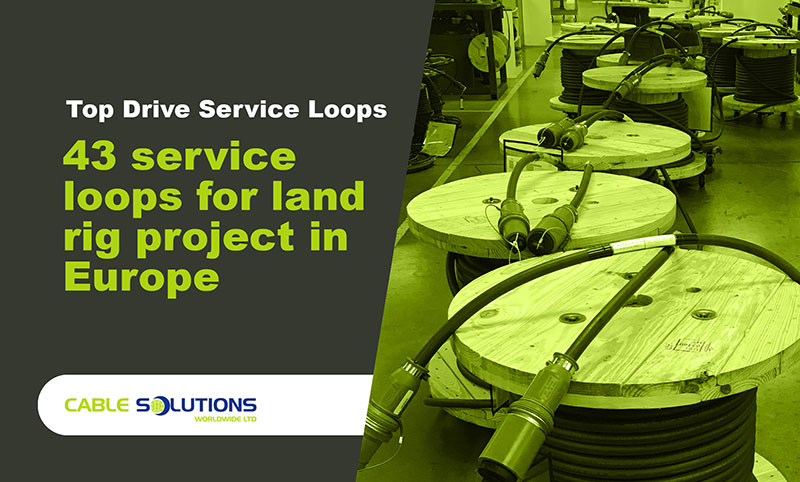 Cable Solutions delivers 43 service loops for land rig project in Europe
With over 120 top drive service loops manufactured and delivered across Europe and Middle East in the last 8 months, Cable Solutions has secured its position in the marketplace as a reliable, service driven 'go-to' manufacturer. With state of the art facilities and years of expertise in top drive service loop design ...
---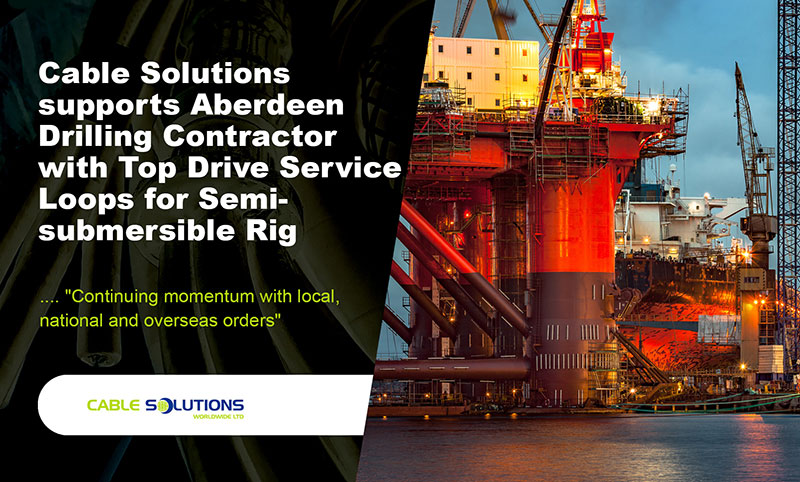 Cable Solutions supports Aberdeen Drilling Contractor with Top Drive Service Loops for Semi-submersible rig
Continuing momentum with local, national and overseas orders for top drive service loops, Cable Solutions Worldwide has successfully delivered another top drive service loop package with budget savings ...
---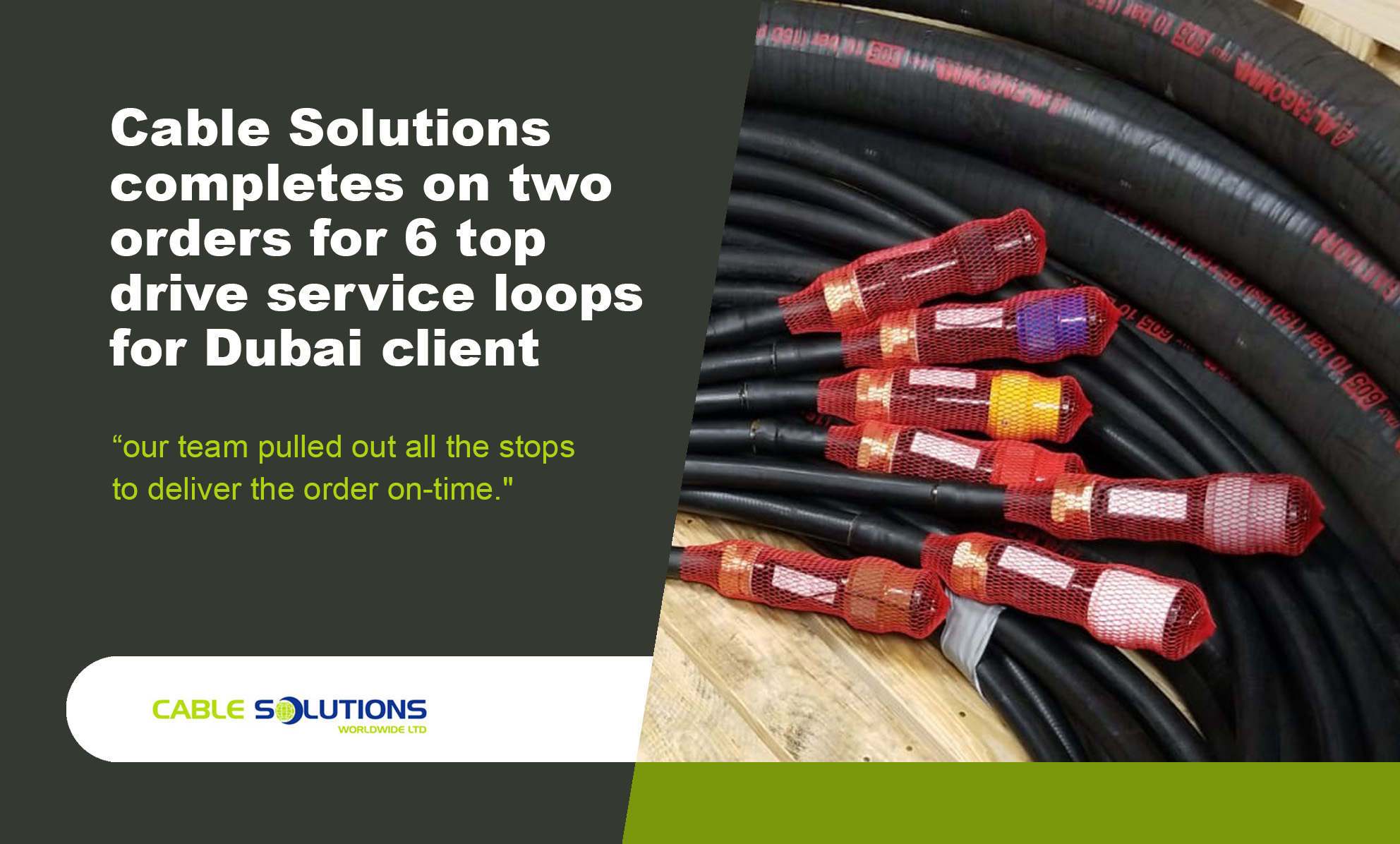 Cable Solutions completes on two orders for 6 top drive service loops for Dubai client
With focus on global markets, Cable Solutions Worldwide is delighted to work with two new clients in Dubai, and has recently completed on 6 top drive service loops for a land rig maintenance project. Cable Solutions holds an exclusive distributorship with AmerCable for the design and manufacture of top drive service loops.
---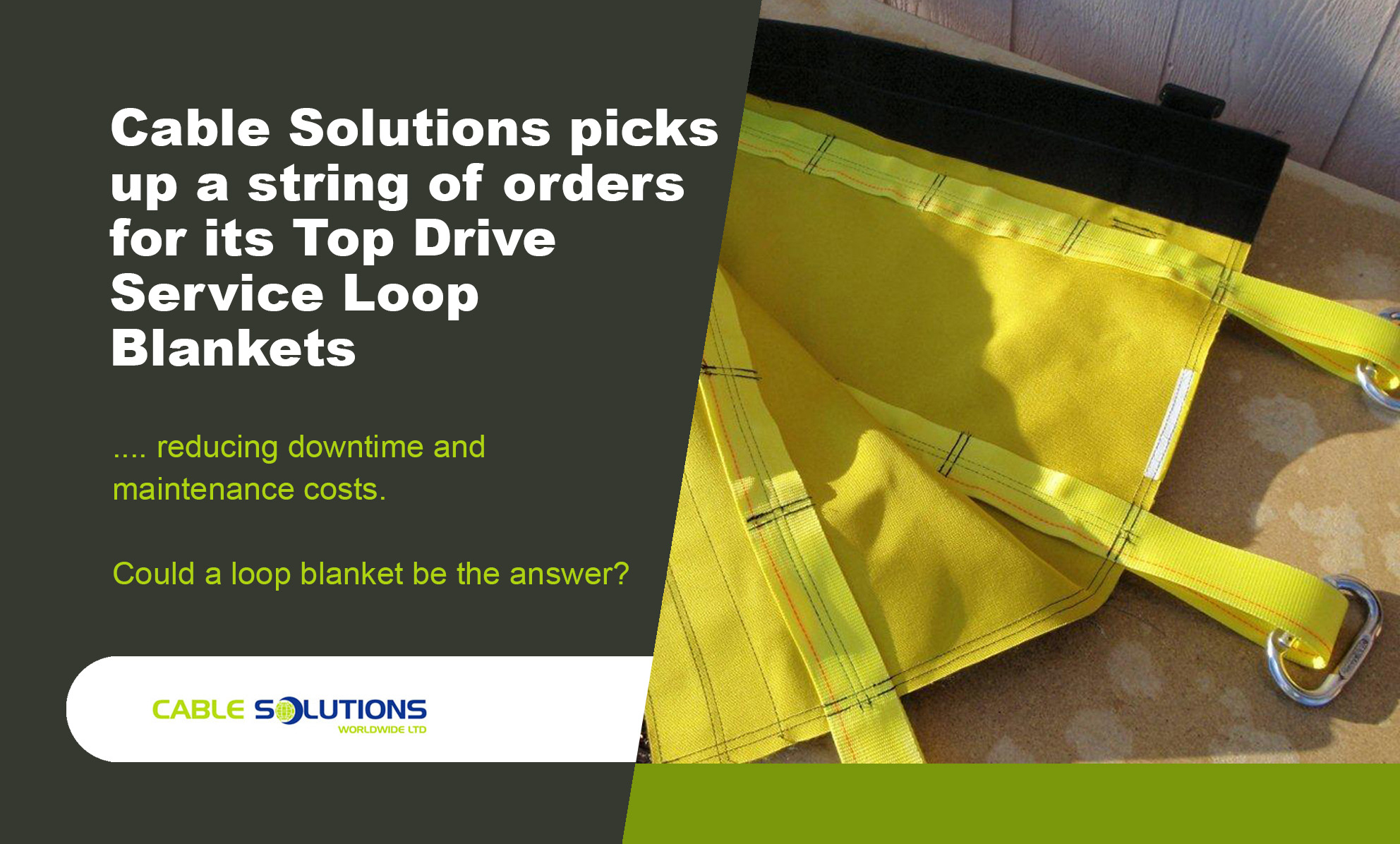 Cable Solutions picks up a string of orders for its Top Drive Service Loop Blankets
Making sure your top drive service loops are kept in the best possible condition is vital if you are looking to reducing downtime and maintenance costs. Could a loop blanket be the answer? Cable Solutions hold two stock sizes, from 55' to 75'. If we can support you with Top Drive Service Loops and or Loop Blankets, please contact us for a speedy response ...
---
1 - 2 - 3
---